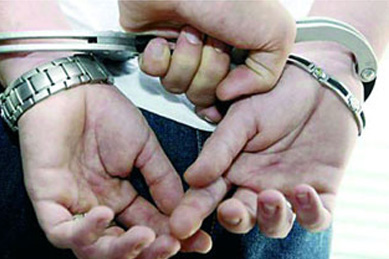 Is someone blackmailing you with an intention to harm your personal or professional reputation? Or, someone threatening to reveal your company's confidential information? Has an ex-employee of your company taken away some valuable data of the company and is now resorting to blackmailing? Blackmailing is a crime that can come in any form today. You could either be blackmailed through phone, social media, or using traditional methods. No matter which way it comes, you should not tolerate it, and rather fight it out with vengeance.

Further, someone can blackmail you at personal or professional level and in either case, you musttake immediate and appropriate action. You should never feel scared or embarrassed to report such matters to the police. Similarly, you must seek help rather than feeling helpless, isolated and exposed by keeping things under wraps to avoid social stigma or shame.

What if you don't want to involve the police at that early stage? What will be the option then? Sleuths India is a leading private detective agency with around two decades of market experience. We have solved a variety of blackmailing cases over the years spanning across industries and personal matters.
For Individual cases

Our team has years of experience in handling blackmailing cases for individual belonging to different walks of life. We are hired in cases where someone is blacking with the intention to either malign reputation, cause mental agony, extract some financial advantage or inflict any kind of harm in either direct or indirect manner. We are also hired when someone blackmails our clients on the basis of secret information known. We also help in cases where individuals suffer from attempts of being defrauded through traditional means or either through the web or email.

Ourteam is adept at handling blackmailing cases arising out of sexual encounters or similar nature of cases. We handle cases where individuals are threatened with consequences or blackmailed to pay money by the other partner even ifthe 'sexual act' was a result of mutual consent from both the involved parties.

We also receive cases where individuals feel trapped and panicked for fear of being exposed by someone either close to them or unknown. We have solved cases where people's weaknesses have been leveraged to first create fear in route to blackmailing to either extort money or gain some undue advantage.

To help the victims of blackmail and fraud, we do provide a range of investigation services -


Identification and location of fraudsters
Legal case support
Gathering and providing evidence and witnesses in support
Loss recovery advice

Our team devises a personalized and discreet approach to every individual case and utilizes sophisticated technology for tracking or fraudsters and black-mailers. Right from the legal support till recovery, our team helps at every stage to bring back the peace of mind and let you live with pride and dignity.

For Corporate cases

We are a well-known private detective agency for corporate blackmailing services with clients across industries. We understand how businesses today are increasingly at risks from their own existing or previous employees or third parties. We have handled cases where businesses have faced attempts of extortion through blackmailing or malicious threats. Similarly, we have solved cases where ex-employees resorted to blackmailing though sneaking away private or secret information from the company. We have helped companies from the clutches of employees threatening to reveal their confidential or sensitive data or information in the public domain. We have had clients facing direct or indirect attack on the supply chain or threats to harming products or services in any manner possible.
Further, we maintain complete secrecy of cases, not and never divulge any client's information to anyone other than persons close to the case. We recover all materials that are used to blackmail your business in any way. We ensure that you come out of the menace of black-mailing and see the culprits face appropriate legal actions for the damage and pain inflicted upon you.

Sleuths India is a reliable partner for your organization in case you're faced with any kind of blackmail or extorting attempt. We leverage latest technologies to protect you against threats or attempts aimed at maligning you.

For corporate cases, we offer a variety of services to our clients -


Track, trace and identify the source of threats and blackmailing
Devise a strategic response for litigation against fraudsters or blackmailer/s
Leveraging years of corporate private investigators to act in the strictest confidence
Developing effective and solid responses to protect the interests of your organization
Legal support and evidence gathering
Loss recovery advice
Asset Tracing

We, at Sleuths India, are committed to serving you and your organization in the best way possible towards keeping you risk-free from any dangers of blackmailing. Hire us and realize the true potential of your business.