Sleuths India has many USPs which make it an undisputed leader in the field of private investigation, and its very strong media presence is surely one of those. The company is not only widely rewarded and recognized, but enjoys a massive reputation among the masses and across the domain for its specific works and investigation results. With a turnover of multiple crores in India, it is simply miles ahead from the lot of competitors in terms of market capitalization and annual profit.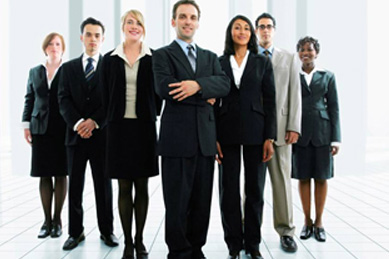 On the basis of constantly growing reputation and stature in the market, it has reached to a position where it can easily have access to the databases and information others can't think of. The agency is superbly complemented by its team of professionals who enjoy expertise and skills to solve cases of even the most complex nature. From personal investigation to professional cases, from matrimonial searches to corporate investigations, from employment searches to counterfeit investigation, it has done everything remarkably well to become the numero uno investigation agency in India.

Naman Jain, the award-winning MD of Sleuths India, is a man with unrivalled vision and a professional with great credentials in private investigation. And rightly so, he's the "one" responsible for the remarkable growth and success of the agency. Forming the core of the management team, he's a highly-acclaimed leader with around two decades of corporate experience, involving the achievement of transforming a small-time agency into the most trusted brand in the space of private investigation. Prior to joining Sleuths India, he received professional training from the UK and later returned to script an incredible success story for the agency. In a glittering career, he's personally solved many high-profile cases, won accolades from peers and bagged prestigious awards. In 2012, he won the "Young Entrepreneur Award", by the president of India and in 2014, he bagged the "Investigation Entrepreneur of the Year Award" for 2014, by MoS, Ministry of Home Affairs. Mr. Naman Jain has been involved with some of most publicized cases in India and that's why, he enjoys respect among the industry peers and clients alike. His commendable works in the field of private investigation have been widely reported across print and electronic media. He has been featured in several interviews by various media houses and channels. He's easily the most popular leader in investigation space and his achievements are hard to match.

Nidhi Jain, the award-winning director, is a highly-acclaimed lady detective who forms the core of the management at Sleuths India and manages the vast networks of the agency. An MBA in finance, and an investment banker-turned-detective, she is a leader with enviable reputation and matchless credentials, and the only lady detective in India to have won the prestigious "Investigation Leadership Award" for 2017 and "All India Women Entrepreneur Award" for 2023. A professional with over 10 years of experience in the field of private investigation, she oversees operations of all four branches of the company -- located at New Delhi, Mumbai, Hyderabad and Bangalore – and forms the nucleus of the investigative team. She's the one responsible for managing day-to-day activities of the agency, collaborating with branch managers, strategizing over cases and personally handling investigations of complex nature. She guides a team of IB offices and retired army officers, contributes to cases personally and enjoys an enviable reputation on the back of many complex cases solved successfully. Her decade-long career is marked by a long-list of achievements highlighting her matchless leadership qualities and superlative investigation skills, transforming Sleuths India from a modest entity to a domain-leading agency. She has contributed to many high-profile and much-publicized cases in India; has also worked with top politicians, celebrities, and corporate honchoes in the country. Nidhi Jain has an immensely successful professional career with multiple mentions across media platforms, notable among them are a Prasar Bharati-sponsored documentary, an Outlook magazine cover story and a Gracia, a leading International Fashion Magazine from Italy, Gracia. Besides, her investigation credentials and outstanding works have found extensive coverage in some of prominent national dailies, including Navbharat Times, Hindustan Times and the Times of India etc.

The Company also has on board the Services of, Brigadier Dalip Kapur , (Retd), Vashisht Seva Medal , from the Indian Army . He superannuated, after 36 years of meritorious service. He has a vast exposure & experience in Security related matters, Acquisition & Counter intelligence, High Profile Investigations & Operations in the Insurgency Prone areas. He is trained in the Prestigious, National Defense College (NDC), New Delhi, at the National & Global Strategic Level. Brigadier Kapur has done his Masters in Defense Studies at the NDC. Brigadier has been Thrice Decorated/Awarded, by the President of India & by the, Chief of The Army Staff, for the Excellent Operations Conducted Under his Command & Leadership, Dedication & for running a sincere Team, like a Well-Oiled Machine.

The company is privileged to have on board Mr. Rajendra Prasad Singh, ex. IG – Police (Special Enquiry). He has a glorious career spanning 4 decades in Indian Police Force. His extensive experience in detection and investigation of several sensational and complicated cases has won laurels. He retired as Inspector General of Police- Special Enquiry, Lucknow on 30th Sept'08. His urge for academic excellence is well witnessed after he completed his BA from Allahabad University (1969), Allahabad, Uttar Pradesh, followed by MA (Pol. Sc.) from Meerut University (1989), Meerut, Uttar Pradesh, LLB from Garhwal University (1992), Srinagar, Uttara Khand and finally it ended with PhD in Military Science from Garhwal University (1997), Srinagar, Uttarakhand. He was awarded with President Medal in the year 2004 for long and meritorious services. He played a key role in ensuring peaceful elections in Karrapa, Karnul and Anantpur district of Andhra Pradesh in 1983 with U.P Provincial armed constabulary, maintained Law & Order and peace in Jorhat district Assam in 1983 Assam Riots, when Law & Order and Public Order both were badly disturbed in Assam with U.P Provincial Armed Constabulary force , Controlled communal riots in district of Bulandshahar in 1986 and Badaun in 1989, Liquidated 12 gangs of dacoits and kidnappers in the ravines of Chambal and Yamuna in district of Jalaun, Bhind and Muraina.

The company leverages on the profound expertise and experience of Mr L R Gupta, who is the Head of Investigations Wing. He holds the distinction of serving the Intelligence Bureau for more than three decades as a Senior Officer and later retired as an Assistant Director. Due to unparallel courage and great all-round performance, Mr Gupta has been given many sensitive and invaluable assignments across India. Moreover, his bravery and ability to deal harshest of situations has earned him innumerable awards over the years. He has also been awarded Indian Police Medal for meritorious services. In addition, he is also a qualified Lawyer and pursued his Diploma in Corporate Affairs and Secretarial Practices.

Our ever-growing firm will be managed by an experienced and ambitious branch manager to oversee all functions. Possessing excellent analytical and communication skills, Mr. Ashoke Kumar Chakraborty is the Branch Manager, based at Kolkatta, who would adapt to a constantly evolving and exciting industry. Having the required drive, he is enthusiastic and highly motivated about building a great team and establishing good rapport with new and existing clients in the eastern part of India. Having a distinguished career spanning 39 years in CISF, Central Industrial Security Force, until he retired as Deputy Commandant in 2015. Due to his commendable services, he was awarded the Director General's commendation disc and certificate. He is having vast knowledge in the field of security, administration, training and legal. His keen eye for detailing earned laurels where he conducted several assessments and probing on cases independently and was able to achieve breakthrough results. Sleuths team follows some work ethics mainly teamwork, transparency and accountability and Mr. Ashoke Chakraborty is the ideal match taking the company to greater heights.

Jaya Dey, excels in her position as Director- Administration & Marketing on her own rights with reasonable experience in business orientations and administration. She is pivotal in our rapid progress revolutionizing the very concept of business relations. With plenty of drive, strong decision-making skills and the ability to take the lead, she has been able to reach out to our esteemed clients at an optimum professional level and beyond. Her ability to manage potential risk, ensuring confidentiality, client interest and explain complex information in simple terms made her a trusted figure to our clients. She possesses the intuitions to see the big picture and with her honest and yet high integrity standards she is considered to be one of the major component for the Company's success. Her compassionate nature not only offers solace for the despaired minds but also makes every assignment a collective mission attracting company-client involvement. She displays excellent interpersonal skills and can communicate with a wide range of people. While upholding customers' confidentiality, her pro-active decision-making skills and the ability to take the lead rejuvenate the investigators and analysts alike. She has successfully improved the overall customer relationship, delivering reliable service support. She acknowledges customers promptly and treats them in a laudably courteous manner. She is gifted with an uncanny talent to find out exact information, products or services the customers require to meet their needs, providing clear, accurate and relevant information within a promised time frame.