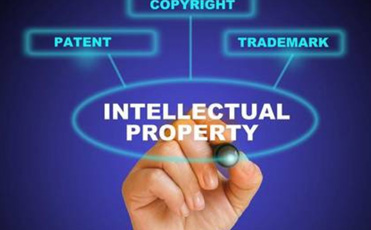 Violation of intellectual property rights is always a huge concern that affects organizations across industries. Businesses not only suffer big losses when their IPR is not protected but may also fail to reap the rewards of their creativity, intelligence and effort. So, whether patents, trademarks, copyright, logos, slogans, or industrial designs, you should ensure that nobody else can violate your own creation, or make profits out of your hard work and intellectual conception.

As an award-winning private detective agency, Sleuths India not only understands the harms of intellectual property rights abuse but can also help clients (businesses and individuals alike) against such theft. We're an expert for investigating many types of violations including copyright abuse, patent infringement, unauthorized use of trademarks, product copying, brand imitation, data breaches, IPR leaks and so on.

Our intellectual property investigation is proven as we have the largest team of investigators in the domain and have helped some of top businesses from industries like manufacturing, IT, software, film production & distribution, music & song, writers, literary publishers and so on.

Types of IPR Investigation Offered by Sleuths India

Trademark Violation Investigation

Our team has expertise at trademark violation investigation where it can identify the offender who is using your company's logos, brands, slogans or words to sell products and gain profits. We can investigate such cases of cheating and deception for clients from any industry and ensure that the culprit is caught red-handed.

Counterfeiting Investigation

Popular brands and products always have counterfeits which can affect the growth and sales of the original. We can investigate in such cases and find out whether the fakes are manufactured in India or manufactured abroad and distributed in India. Our investigation will find out who is the supplier, stockiest or producer behind the counterfeiting network and we then collaborate with the police and get the raid done and get them caught red-handed.

In counterfeit cases, we do work in three phases, including -
• We will first identify in which area the most fake goods are sold for our client. We then identify where the fake goods are available or on which retail outlets are selling them.

• Then, we check who is supplying the materials to those retail outlets. After that, we check the stockiest or manufacture from whom the supplier is procuring the fakes.

• We then send a decoy customer to that fake company and we do this on two to three occasions to gain their trust. And finally, we place a big order and get the raid done with the help of the crime branch or the police.



Patents Infringement Investigation

We receive a lot of cases from the medical, pharma, software and technology sectors where clients ask us to investigate any infringement upon their patents. While some want this investigation for checking the abuse of their ground-breaking processes, others hire us to look into the violation of innovative devices or their designs and so on.

Trade Secrets Breach Investigation

We do trade secrets beach investigation in cases where intellectual property rights are critical for the business and its breach could lead to great damages. Our team is equipped to handle such breaches whether they belong to products, services, processes or any other innovative aspect related to the business. You can trust us to find out the perpetrator whether it could be your employee or someone from the outside.

Parallel Trade Investigations

We have a vast experience in parallel trade investigations where we help clients find out the source of illegal activity involved in diverted products. Businesses hire us for this type of investigation where the wholesale or supplier is doing resale of their products in the markets or areas or zones not intended by them. In such cases, we do market surveys, use forensic analysis and gather evidence for seizure and damage of the infringed products.

Branding & Copyright, Piracy Issues Investigation

We have a lot of music composers, book authors, film producers and other creative persons from different industry sectors who want to protect their intellectual rights and copyrights with their creation. Our team will do a thorough investigation in such cases to reach to the root of the breaches related to copyrights, piracy and branding.

Grey Market Investigation

We have a robust pan-India network and this helps us deliver great results with grey market investigation or cases involving infringed, pirated, imitation products and their illegal sales. Our team has the experience to trace and locate the supply chain and the stock behind the scam and can gather concrete evidence for any product from any industry vertical.

Customer and Market Data Theft Investigation

Our services are also hired in cases where clients have lost their customer & market data to theft which has breached their intellectual property rights and caused huge losses. Our team has the knowledge and network to investigate such cases whether online or offline, and can find out the culprit behind the cheat.
Evidence-based and Scientific Investigation from Sleuths India
Sleuths India is the President Award winningdetective agency with an excellent record at cutting-edge investigation into intellectual property rights cases. Since we have a solid network with high-tech offices in Delhi, Mumbai, Pune, Kolkata, Bangalore, Chandigarh & Lucknow businesses anywhere and from any industry verticals can hire us and get the best results with IPR investigations.

We are also known for in-depth investigation as our team is guided by former officers from the Army, Police, Intelligence Bureau, Research & Analysis Wing (RAW). You can always trust us for any intellectual rights cases as we're an active member to APDI, WAD, ASSOCHAM, PHD Chambers of Commerce, CII (Confederation of Indian industry), NASSCOM, DMA (Delhi Management Association).

So, if you want evidence-based investigation for IPR cases hire Sleuths India and get the best of results, always!